We're Hiring!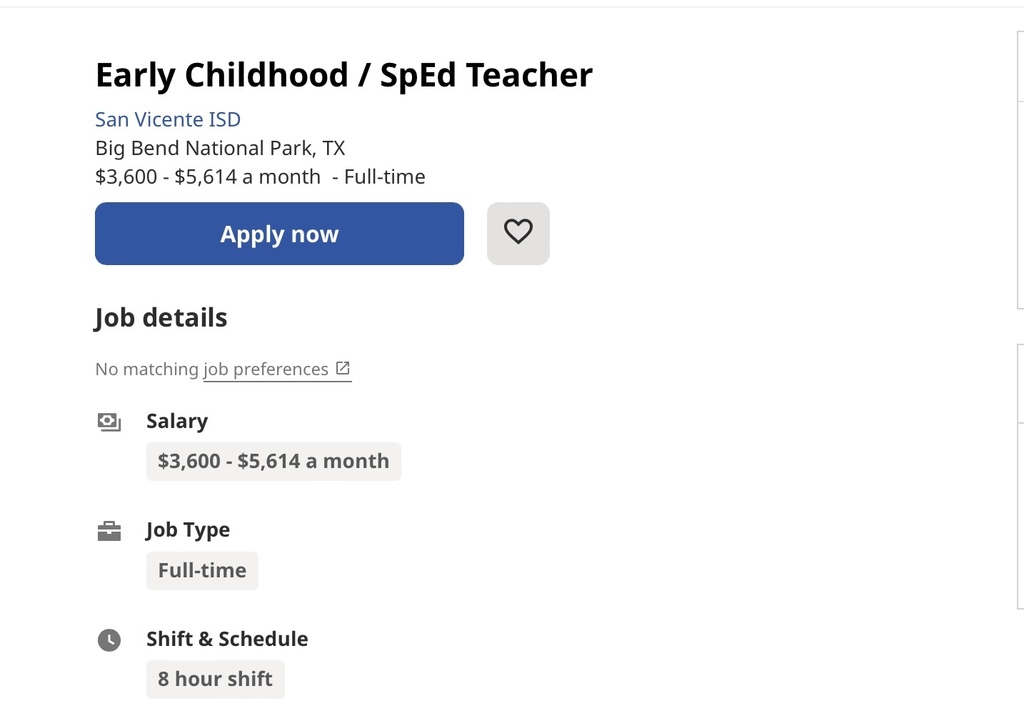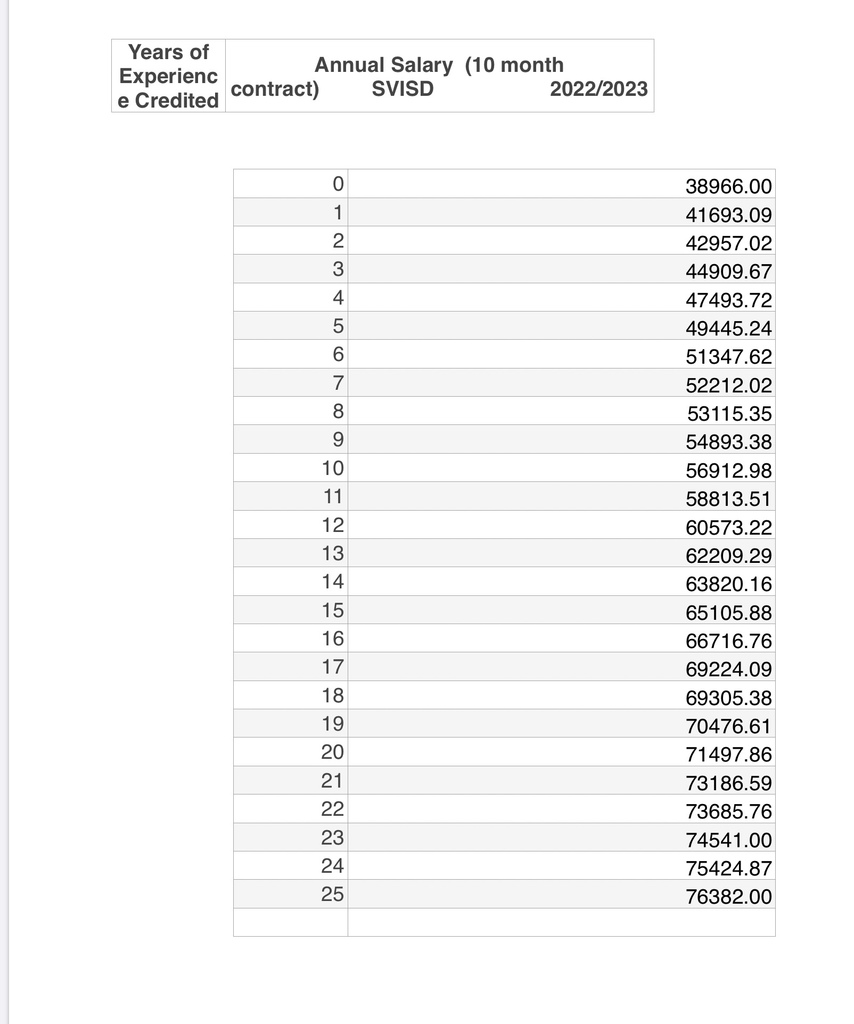 Summer Enrichment Program!!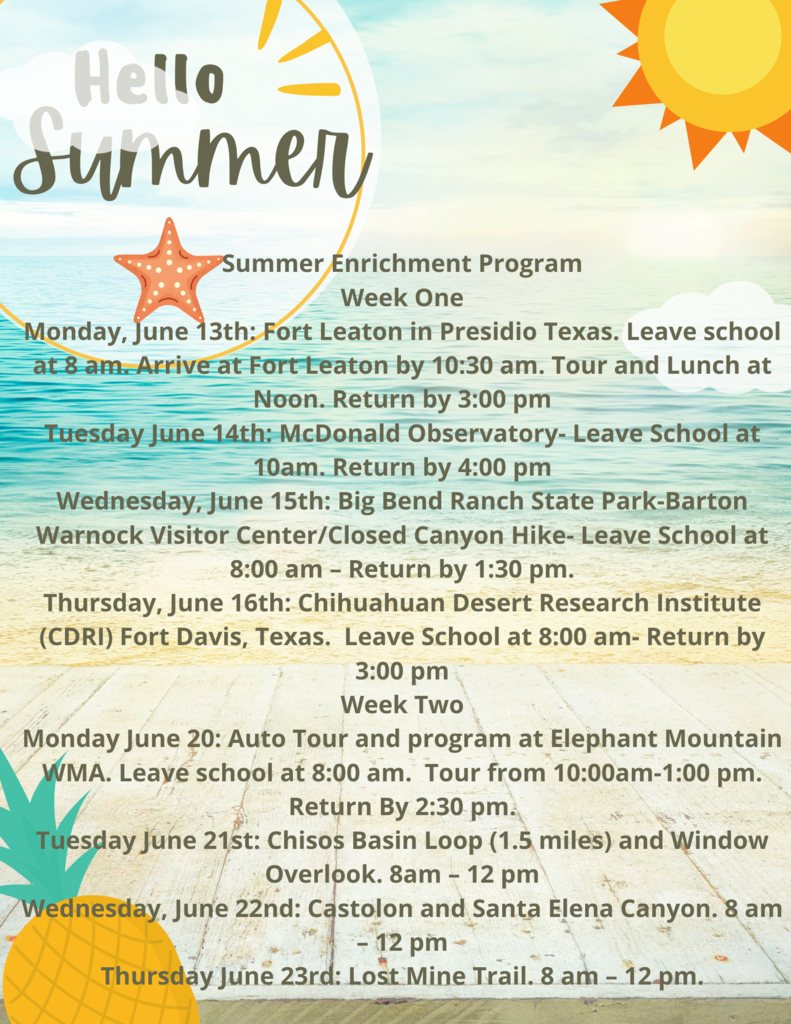 Make sure to keep up with our summer reading program and stay tuned for our summer progress check in!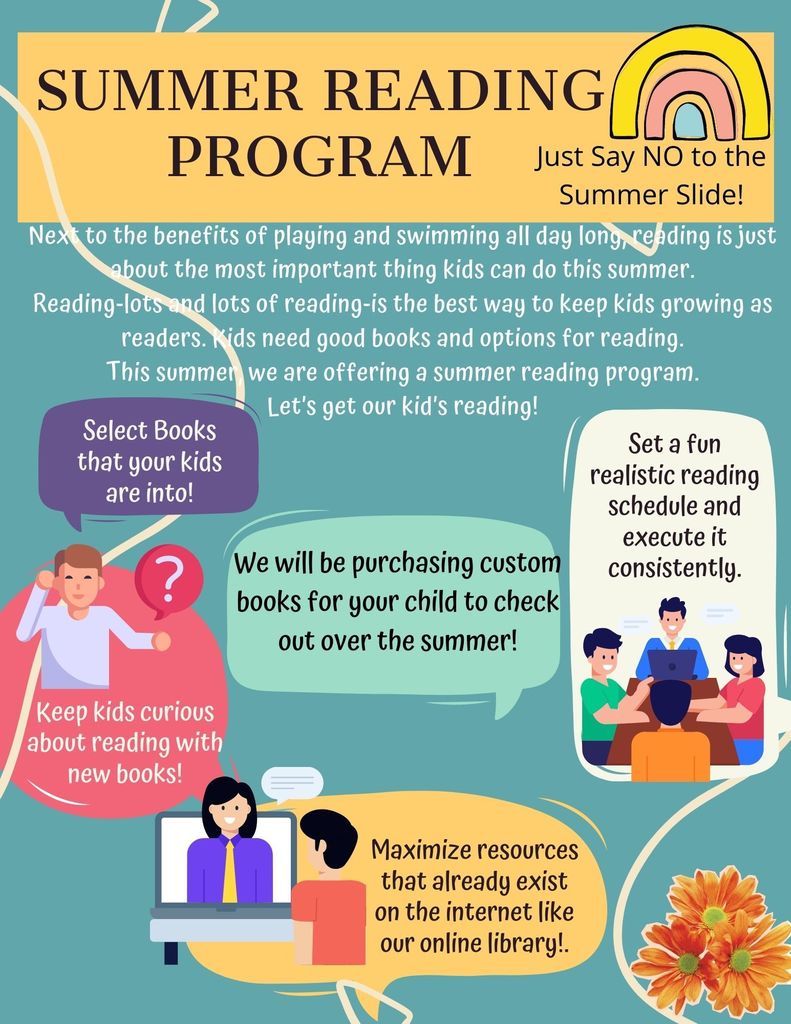 School Board members along with Superintendent Milam attended the TASA Mid-Winter Conference in Austin on January 29-February 2. The theme of this year's conference was "Leading4All". The Mid-Winter Conference provided the opportunity for Board Members to receive training and learn about how the governance and decisions of the board impacts the school district. Many thanks for board members Toni Sammons, Suzette Mendoza, and Beth Ivans for supporting the students and staff of San Vicente ISD.
On Thursday, February 3, 2022, the area girl scouts battled the weather and sold cookies at the school. Many thanks to Suzette Mendoza and Kelly Vandenberg for bringing these goodies to our community.
Terlingua CSD Robotics students invited the San Vicente ISD students to learn about the PuroBots Team, their robot and the coding process required to make the robot mobile. The TCSD students provided a live demonstration of their robot in competition mode and the skills necessary to compete and win.
On Thursday, April 28, 2022 at 11:00- 1:30, San Vicente ISD students and staff will prepare a Spring Meal of Fajitas, Rice and Beans as part of a community outreach program and Thank you to Big Bend National Park. The school hopes to feed approximately 300 people. Everyone living or working in the park is welcome to a plate.
The Regular Board meeting of the San Vicente ISD will be held on April 21, 2022 at 6:00 p.m. at the Ramada facility by the School. Suzette Mendoza currently serves as School Board President as Toni Sammons has recently retired. Parties interested in filling the vacancy should contact Suzette Mendoza at
smendoza@svisd.com
STAAR testing is coming up in early May.
May 25, 2022, San Vicente ISD will hold an 8th grade graduation celebration at 5:30 p.m. Refreshments will be served after the ceremony.